Derby County midfielder Ravel Morrison was on target twice as he led his team to a big win over Barnsley in the race to avoid demotion to League One in the English Championship this season. Ravel Morrison scored the two goals to propel the Wayne Rooney-led Derby County side to a 2-0 win at home to Barnsley thus moving them closer to safety.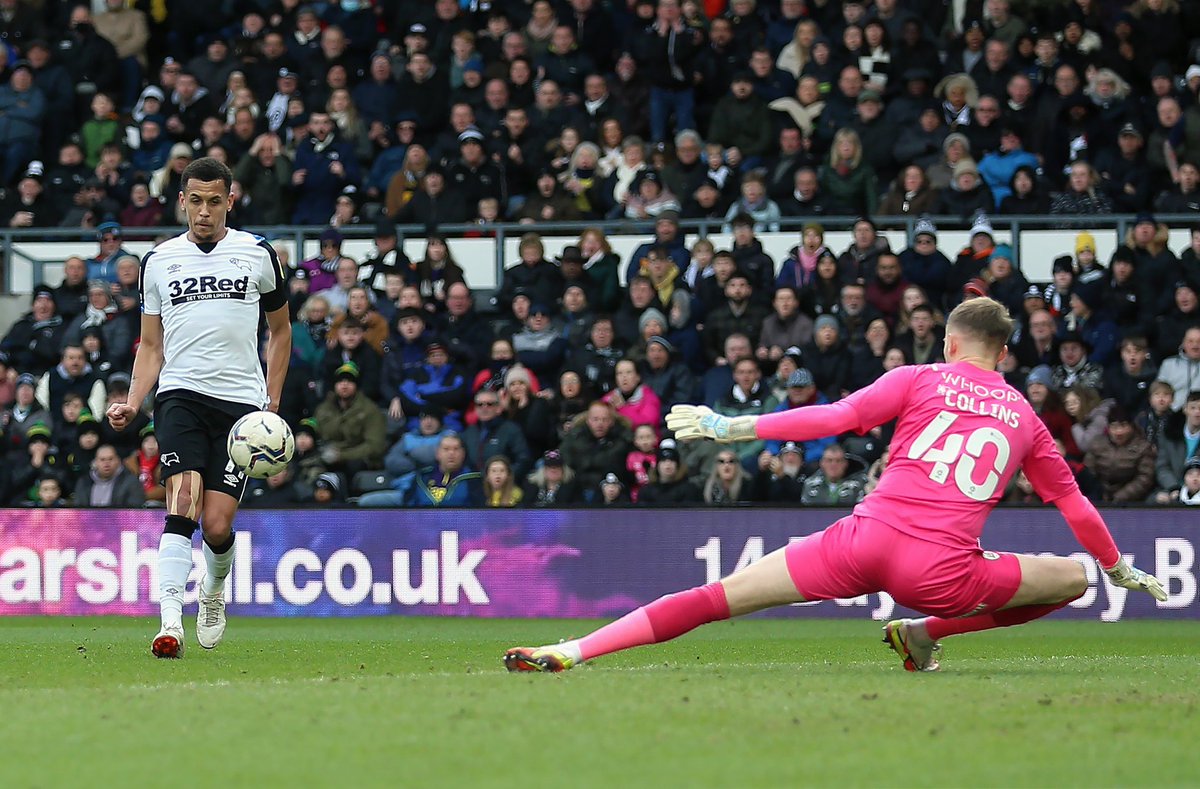 The English Championship relegation battle is shaping up to be a thrilling one with Derby County involved after they were given a 21-point deficit earlier in the season. Reading are also involved after they were handed a six-point deficit. Apart from Derby County and Reading, Peterborough United, Hull City and Barnsley are also in the relegation battle. Hull City are fifth from bottom with 37 points, while Reading are fourth from bottom with 29 points. The bottom three teams are Derby County, Barnsley and Peterborough United in that order with 24 points, 24 points and 22 points respectively.
Derby County came into their home game with Barnsleyneeding a win to move above their opponents and also close the gap on Reading. In the end, they got the win thanks to the quality shown by former Manchester United player Morrison. Morrison and Derby County manager Wayne Rooney were teammates at Manchester United. He scored the first of his brace around the midway point of the first half. His strike gave the Rams a slender lead into the half-time break. Morrison then wrap up the game with his second goal at the start of the second half. It took him just two minutes in the second half to find the back of the net once again.
The two goals from Ravel Morrison gave Derby County a big win and moved them closer to safety. They are now five points off Reading in the last safe spot on the English Championship standings at the moment.